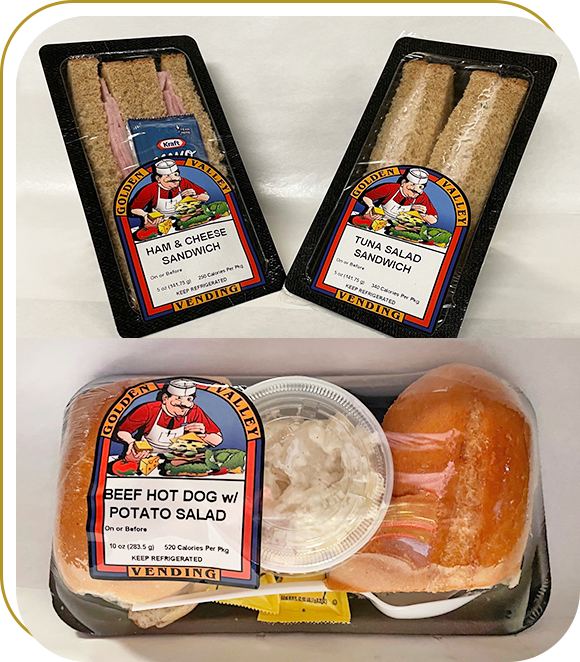 TASTE THE GOLDEN VALLEY DIFFERENCE

WITH FRESH FOOD FROM OUR IN-HOUSE DELI

At Golden Valley Vending we are proud of the fresh food we offer. Why? Because we make it ourselves, daily in our in-house deli.

Our fresh sandwiches, wraps, salads and burritos allow your employees to have a delicious, readily-available meal without leaving the office. Our fresh/frozen food machines are great for hospitals, schools, offices and factories where other meal options may be unavailable due to location or time of day.
Serve Delicious Homemade Style Food

in your CENTRAL VALLEY AND FRESNO VENDING machine
BE SURE TO ADD Tasty Snacks and Beverages
to your Food Vending
To ensure Central Valley and Fresno employees have access to everything they need, add beverages and snacks to your vending service! Employees can save time and money by staying onsite for their refreshment needs throughout the work day.